Resurgence Festival of Wellbeing
Festival of Wellbeing
Saturday 2 November 10am - 6pm
A sense of wellbeing is what really matters in life. We need a new movement of awareness and action to bring meaning to life and to put community wellbeing at the heart of political and social decision-making. Instead of economic growth, we need growth in wellbeing. The Festival of Wellbeing will explore these ideas - expect inspiring speakers and entertainment.
Confirmed speakers include:

Marjatta van Boeschoten
 was educated at a Steiner school and then became a lawyer, practicing for 7 years. After two children, she started a new career as a management development consultant, based on the social development impulse of Bernard Lievegoed. She founded a consultancy working predominately with large national and international companies and governments in leadership, management and personal development. Her particular expertise became building sustainable, creative and collaborative long-term relationships in these contexts. She was a member of the Board of Supervisors and of Trustees of Triodos Bank NL and is now General Secretary of the Anthroposophical Society in Great Britain.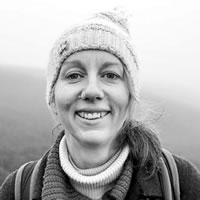 Dr Gail Bradbrook
 has been researching, planning and training for mass civil disobedience since 2010. She is a co-founder of Extinction Rebellion (XR) which has grown rapidly since its launch in October 2018, with 260 XR groups in 30 countries. Gail has been arrested three times for acts of civil disobedience, most recently at the Department for Business Energy and Industrial Strategy and previously at fracking and incinerator sites. She joyfully invites UK citizens to join her in London to close the city down and said she is "willing to die" if it would serve to protect the environment, but has every intention of living a long, courageous life. Gail trained in molecular biophysics. Her online talk on the science of the ecological crisis, the psychology of active participation and civil disobedience went viral and inspired many to join XR. She is a coal miner's daughter and was recently on Radio 4's profile show for her part in instigating a rebellion against the British Government.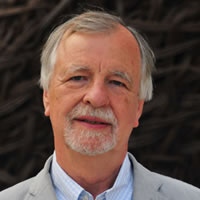 Professor Herbert Girardet
 is a cultural ecologist, working as an international consultant and author. He is a member of the Club of Rome, the World Future Council and the World Academy of Art and Science, and a trustee of The Resurgence Trust. He is a former chairman of the Bristol-based Schumacher Society. He is a recipient of a UN Global 500 Award for outstanding environmental achievements. He has developed sustainability strategies for London and, as 'Thinker in Residence', for Adelaide, South Australia. His 13 books include Earthrise (1992), The Gaia Atlas of Cities (1992 and 1996); Cities, People, Planet - Urban Development and Climate Change (2004 and 2008); A Renewable World - Energy, Ecology, Equality (2009), and Creating Regenerative Cities (2014).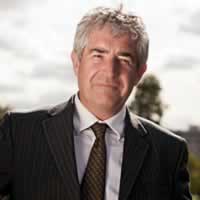 Tony Juniper CBE
 is a campaigner, writer, sustainability adviser and well-known environmentalist. His wide-ranging achievements include being Executive Director for Advocacy and Campaigns for WWF-UK, Special Adviser to the Prince of Wales's International Sustainability Unit, President of The Wildlife Trusts and Director of Friends of the Earth.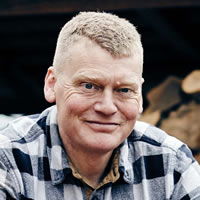 Tom Heap
 presents regularly on TV's Countryfile and the BBC Radio 4 environment series 'Costing the Earth' alongside reporting for Panorama on rural and energy matters. Tom worked directly for BBC News for many years including stints as Science, Environment and Rural Affairs Correspondent. When not at work he likes growing sweetcorn and chillies, splitting wood and most things involving snow.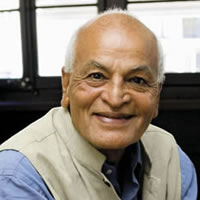 Satish Kumar
 is the Editor Emeritus of Resurgence & Ecologist. A former monk and long-term peace and environment activist, Satish Kumar has been quietly setting the global agenda for change for over 50 years. Inspired in his early 20s by the example of the British peace activist Bertrand Russell, Satish embarked on an 8,000 mile peace pilgrimage. Carrying no money, he walked from India to America, via Moscow, London and Paris, to deliver a humble packet of 'peace tea' to the leaders of the world's then four nuclear powers. In 1973 Satish settled in the UK becoming the editor of Resurgence magazine. He has been the guiding spirit behind a number of now internationally respected ecological and educational ventures. He co-founded Schumacher College in South Devon, where he is a Visiting Fellow. His autobiography, No Destination, first published by Green Books in 1978, has sold over 50,000 copies.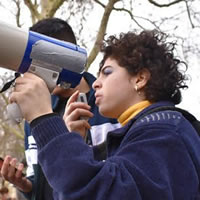 Noga Levy-Rapoport
, 17, led the London climate strike march on 15 February 2019 and has since become heavily involved with the U.K. Student Climate Network, where she forms nationwide school initiatives and has travelled to Berlin as a national representative. She has previously presented a BBC radio 4 programme on the youth strikes and had guest-edited a special climate change section in the Guardian, as well as confronting corporate leaders directly at International Petroleum Week in February. Noga is one of the founders of T.E.A., an amateur youth-led theatre group based in West London, dedicated to improving teenagers' wellbeing through performing arts. Currently an A-level student at Arts Educational School in Chiswick, Noga also trains as a classical singer.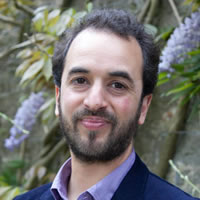 Mukti Kumar Mitchell
 is a carpenter, sailor, author and director of Mitchell & Dickinson Ltd, providing insulation solutions for period properties. Mukti has written several online carbon footprint calculators, and his book The Guide to Low Carbon Lifestyles was distributed to every MP and Lord in Parliament. He designed and built a zero-emission microyacht and sailed around Britain in 2007 giving talks on how reducing your carbon footprint improves your quality of life, endorsed by the Prince of Wales and Prime Minister. Mukti launched Mitchell & Dickinson in 2010 to address the problem of heat-loss in Britain's older housing stock, and has now insulated over 500 homes, saving more than 30,000 tonnes of CO2. He has won awards and continues to promote low-carbon lifestyles.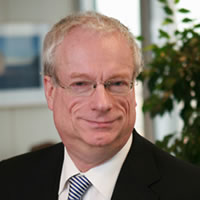 Rt Hon Lord Smith of Finsbury (Chris Smith)
 is Master of Pembroke College Cambridge, former Culture Secretary and former Chairman of the Environment Agency. Chris became MP for Islington South and Finsbury in 1983. In 1992 he was appointed Shadow Secretary of State for Environmental Protection, and two years later moved to Heritage, then Social Security and Health. In 1997 he became Secretary of State for Culture, Media and Sport, and Chairman of the Millennium Commission. He currently sits on the crossbenches as a non-affiliated Peer. In 2003 he became Director of the Clore Leadership Programme. He chaired the Environment Agency from 2008 to 2014; from 2007 to 2017 he was also Chairman of the Advertising Standards Authority. In 2014 he became Chairman of the Art Fund; he was Chairman of Judges for the Man Booker Prize in 2004; and Chairman of the Donmar Warehouse Theatre until 2014. He has been Master of Pembroke College in Cambridge since October 2015.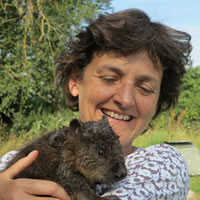 Isabella Tree
 is an award-winning travel writer and author, married to the conservationist Charlie Burrell. Her latest book Wilding tells the amazing story of their daring wildlife experiment: the rewilding of Knepp Estate (3,500 acres) in West Sussex. Forced to accept that intensive farming on the heavy Sussex clay was economically ruinous, they decided to step back and let nature take over. By introducing free-roaming herbivores - proxies of the large animals that once roamed Britain - the Burrells' degraded agricultural land has become a functioning ecosystem again. In less than twenty years wildlife has rocketed and numerous endangered species have made Knepp their home. The Knepp experience challenges conventional ideas about our past and present landscape, and points the way to a wilder, richer future - a countryside that benefits farming, nature and us.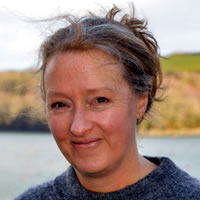 Raynor Winn
 is a long-distance walker and writer. Her first book The Salt Path was a Sunday Times bestseller in 2018 when released in hardback and a Sunday Times bestseller this year in paperback. It was shortlisted for the 2018 Costa Book Awards in the "Biography" category. The judges described it as "an absolutely brilliant story that needs to be told about the human capacity to endure and keep putting one foot in front of another." It is about Raynor and her husband Moth, who was diagnosed with a terminal illness called corticobasal degeneration. They became homeless after a bad investment and decided to walk the 630-mile South West Coast Path. She now lives in Cornwall with Moth and Monty the dog.
Tickets: £40; or £30 concessions. Optional vegetarian or vegan lunch £10 per person.
This event is sold out